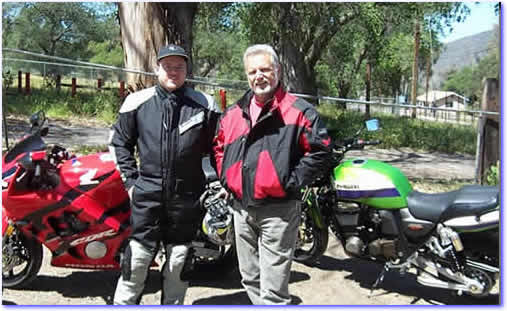 My Dad and I on a ride down Highway 94
(I'm the one with the hat)







When a Ducati is only good for a CGI shot, pick a Honda...
This pic is from the last Matrix movie (big turd), but it
was also seen in filming of the second "XXX" movie (new turd).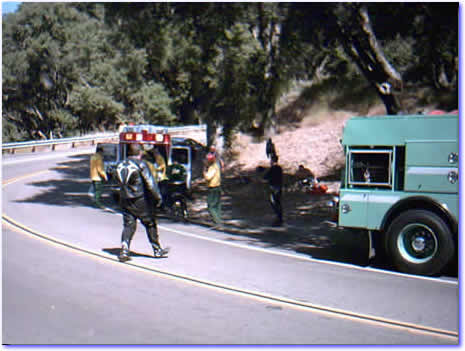 Not everyone had a good day at Palomar Mountain that morning.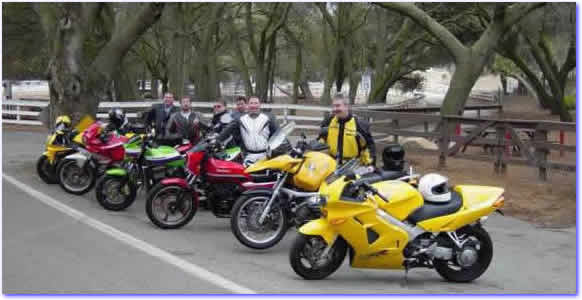 The Sunday Social Club doing the "Social" part.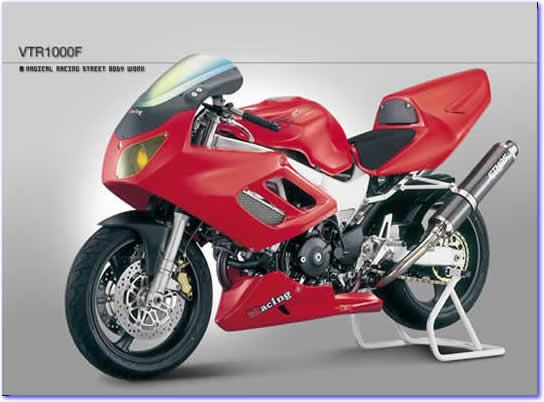 Magical Racing has some cool looking stuff in exchange for money.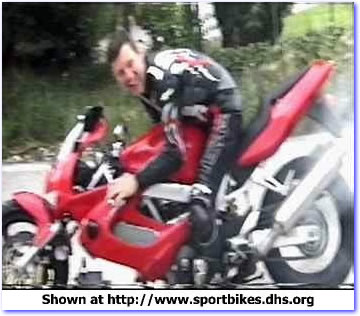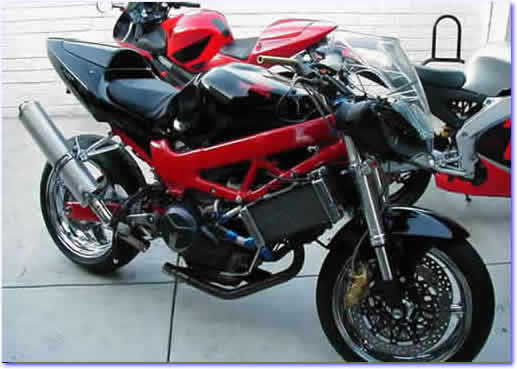 Turn2.com's slightly modified VTR1000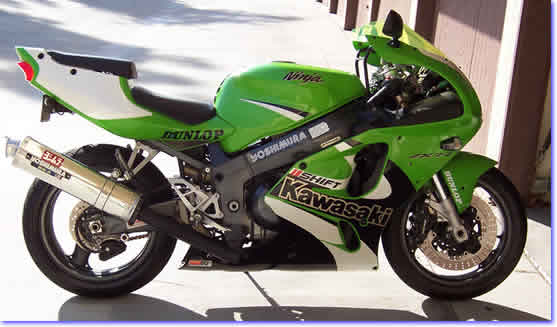 Got bored with the ZRX1200, so I figured to try a sportbike again.
I guess I am a sucker for green paint, even if covered in
squidly stickers and butchered with neon lights (!) and windscreen.
Always have been an Eric Bostrom fan...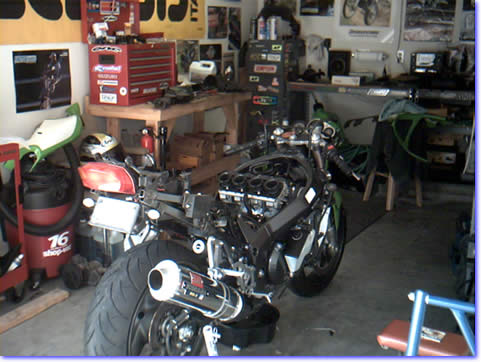 Any used bike, you have to strip it naked and check the twig and berries,
to repair the stupid stuff from previous owners.









Along with the Sharkskinz lowers and undertail, Tim has a TBR high pipe and
graphics by local-boy ThrottlePimp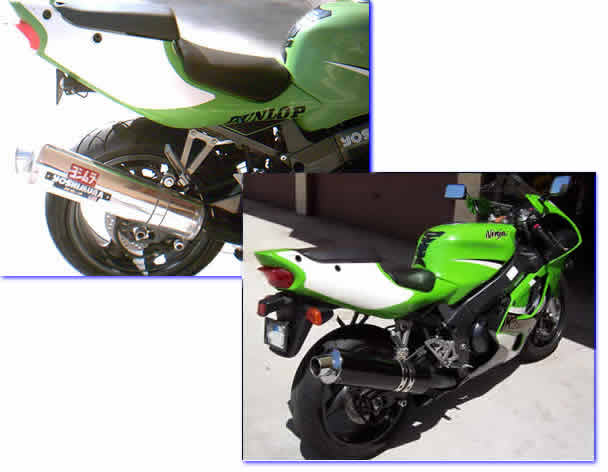 Slowly de-dorkifying the Kaw. I may be the first person to ever pay money
to reinstall the large OEM rear mudflap and pipe, although
those original VTR turnsignals work just fine with a little rewiring.