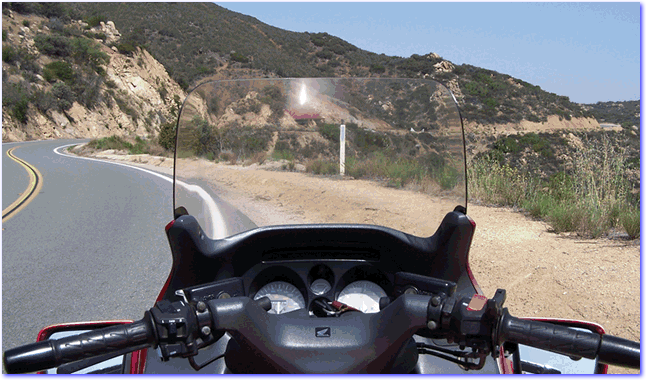 Hard to complain about the 12 month riding season here in San Diego.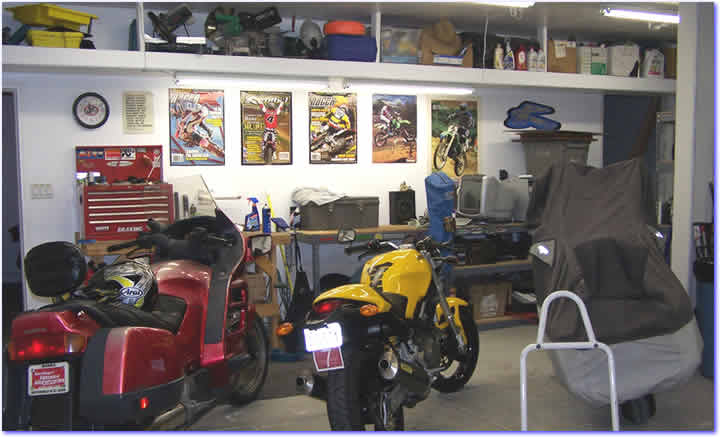 It's nice to step out of your bedroom into Garage of Dismantling IV.
How cool was that to get a Ducati, a new job, and a new place, all in one week?
Although, owning a Ducati means you have to grow a goatee,
wear tight black leather, and lecture about arcane trivia.
Oops, too late...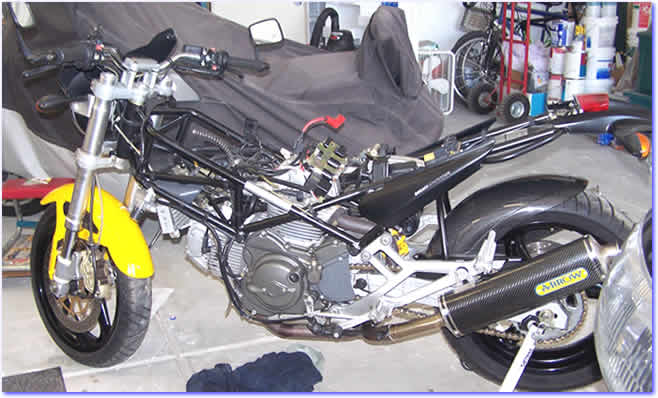 And of course the Monster was stripped naked, but that
isn't much different than fully assembled...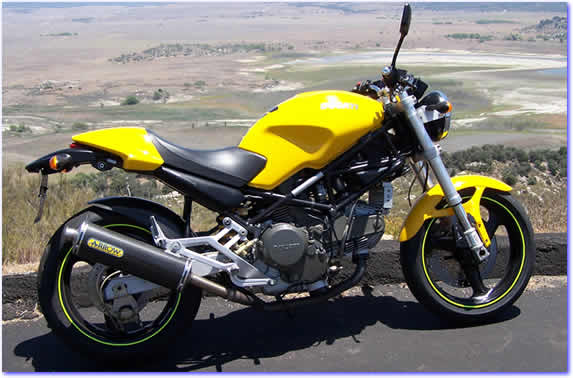 But it went back together real nice.




And a minute after that photo was taken: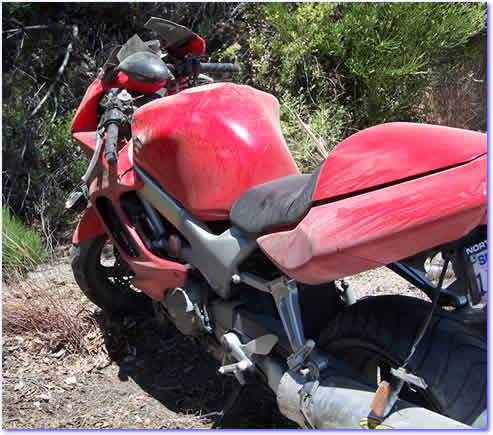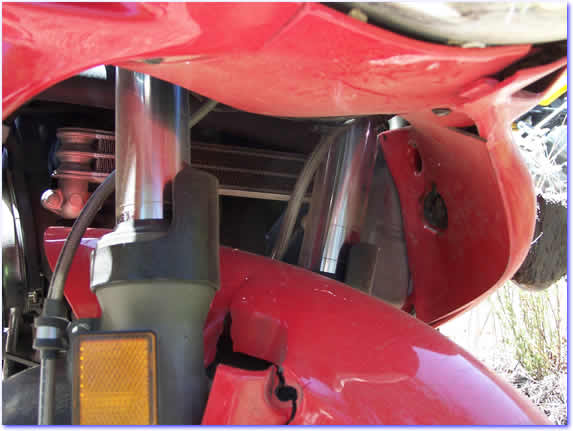 Daniel threw his '02 into a dirt bank.
If you have any spare parts to sell or a good
set of forks, email him to help a brutha out...







Team Cupholders N' Kneesliders
Removing excess metal, one gram at a time.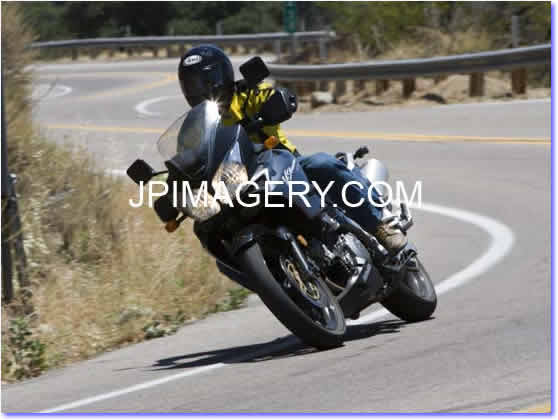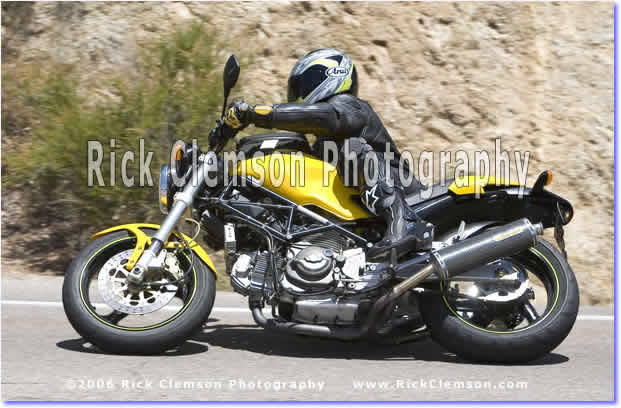 Couple different photographers caught my Dad and I
at Palomar the weekend he got his DL1000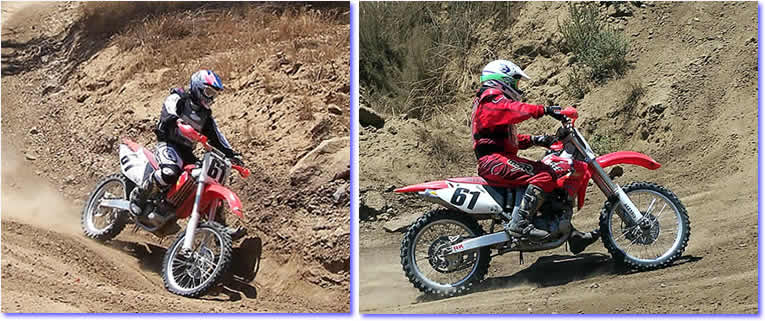 And another weekend, we were back at Amaga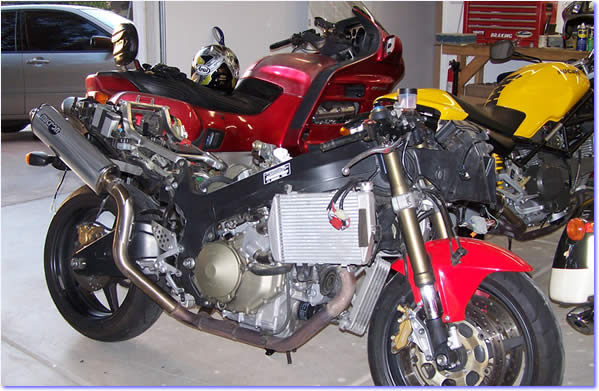 Since I added an RC-51 to the stable, of course a bunch of parts fell off in the GoD.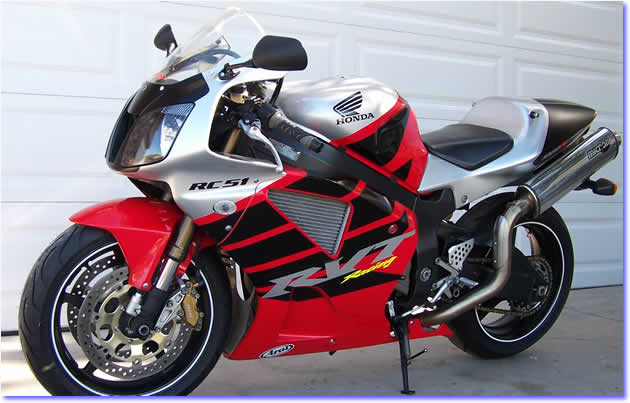 But it, too, went back together nice.