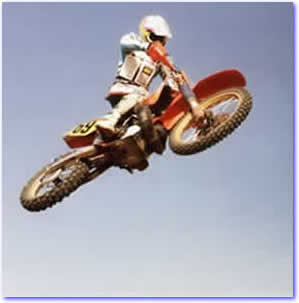 Old dirt bike photo from high school. I know, not a VTR, but it's my site, I'll post what I want to!!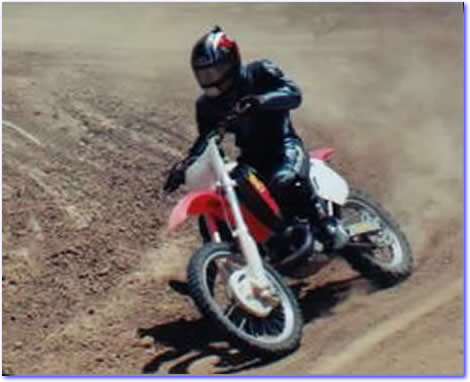 I hear cross-training off-road helps your abilities, but apparently they make gear designed purposefully for MX. Most leathers aren't vented very well for motocross use.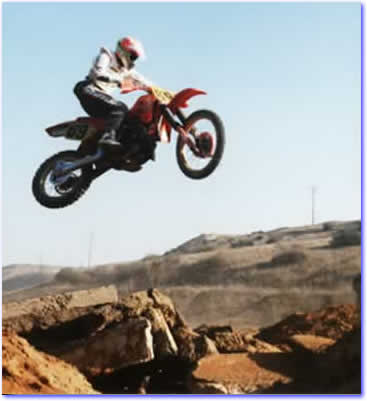 Little known fact, Nicky Hayden used to look up
to me in his early days, and asked
permission to use my number.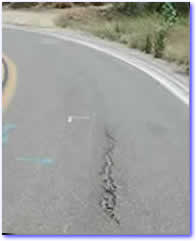 Troy didn't quite see the crack in time...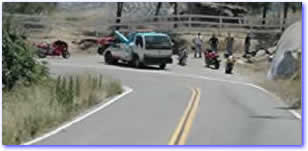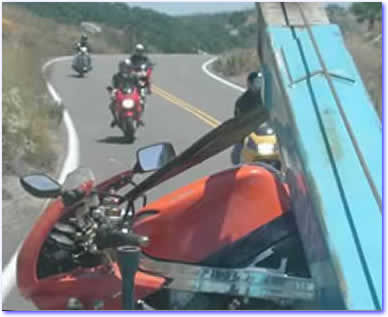 The procession winds through the hills, and the
viewing will be held at GP Cycles. It will be a
closed casket, to ease the bereaved.
Anybody have a good source for Laverda bodywork?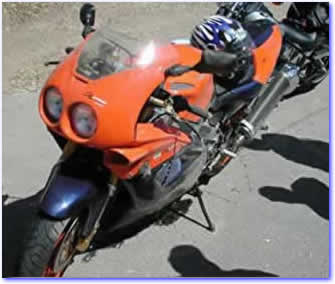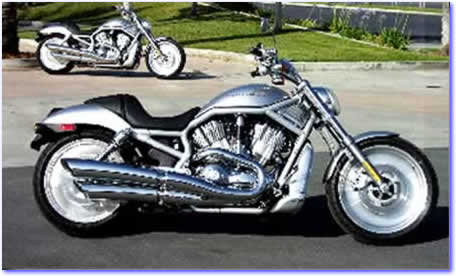 Harley's new VRSC. Dual overhead cams. Separate con-rods.
Wet-sump engine. Porsche designing. Wide radial tires.
1130cc of 115HP engine. Liquid cooling.
Think H-D was feeling threatened?
Too bad it handles like poo.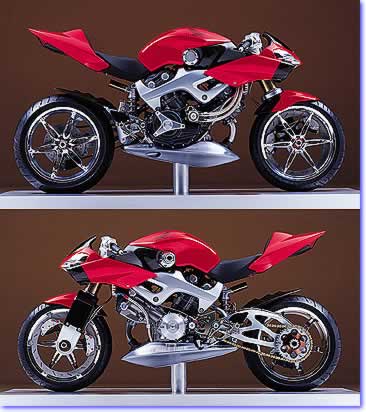 Next year's VTR, perhaps?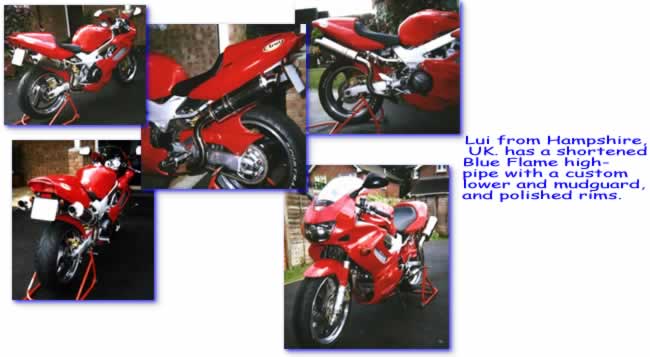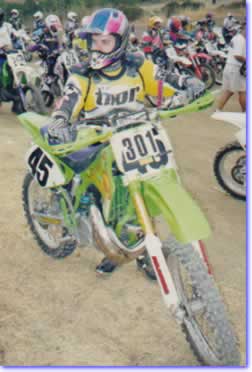 Old photo from a Tankslappers GP at Carlsbad.
Just to show I can like other than Hondas...