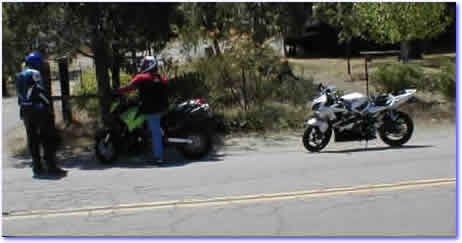 Riders would come from miles around to see me ride, after having lost
my right leg in a freak shaving accident
(the cat recovered ok, just limps a bit).
You can guess what kind of contest I can win now...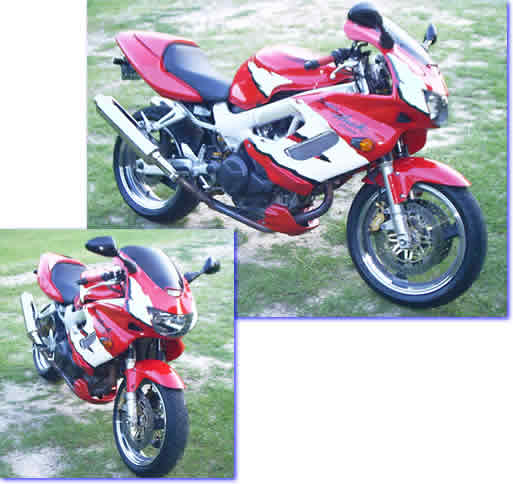 Michael Cameron's VTR with the Tapeworks kit #1076,
Genmar bar and mirror extenders, BC800 bike computer, polished rims,
Lockhart short turn signals, and Double Bubble to come soon.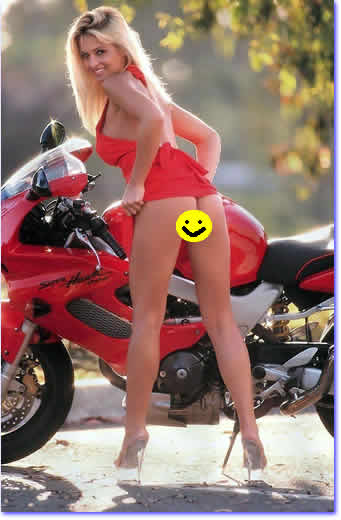 Not the best example of proper riding gear. She should
be spanked. (For $19.95 per month, I can remove the Smiley face)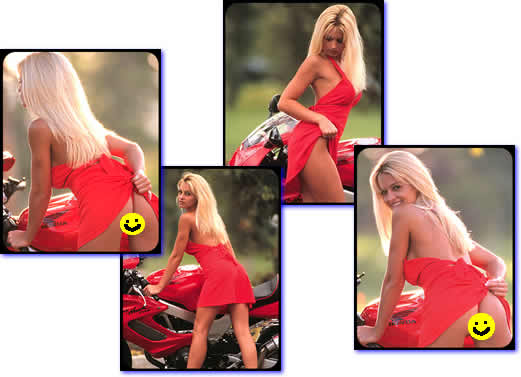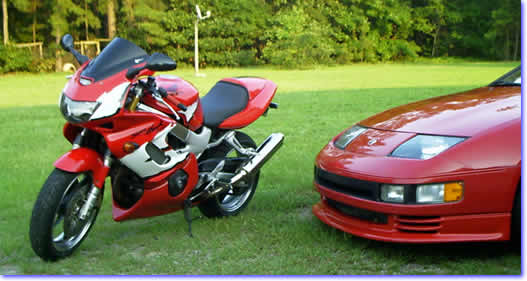 Cameron added some lowers and 405 horsepower.
Guess which has which.
(the grass grew in nicely, also)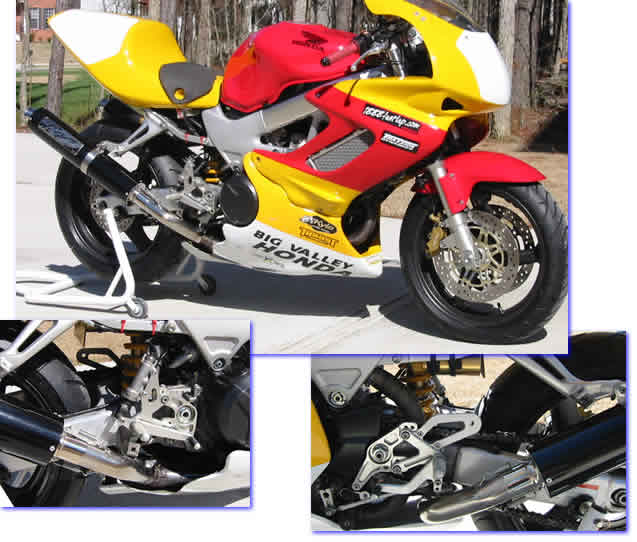 Alex May updated his Hawk since the Talladega photo, including an Ohlins shock,
full bodywork with solo seat, new Sportec M-1's, and Moriwaki rear sets.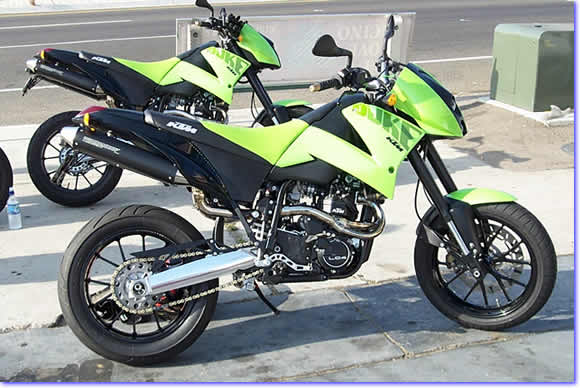 As I later found with the ZRX1200, it is always best to ride with a friend
that has an identical bike. When it comes time for the officer to write the
ticket, you can do the Jedi Mind Trick and convince them you were already
cited. Trust me, it works.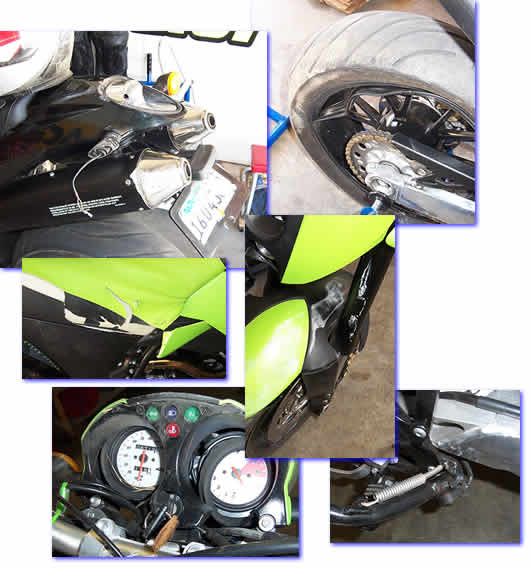 Ever run off the road?
At 70 mph?
Into a boulder?
Don't worry, the boulder is doing fine and is resting comfortably.
Well, the Duke was fun. What's next?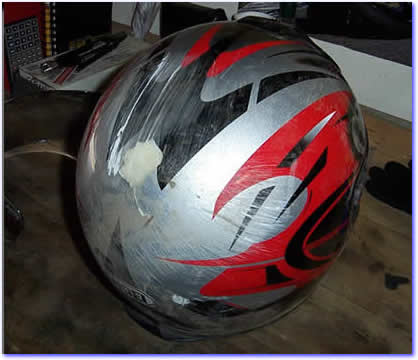 Good thing I didn't have anything valuable in there.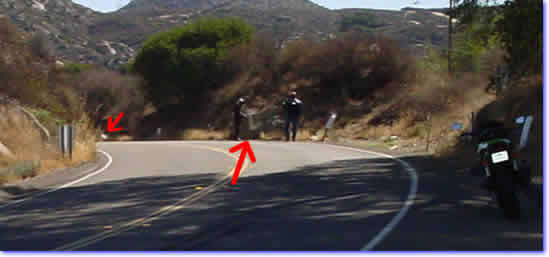 My new ZRX1200 waits patiently as I point out the offending boulder,
and the reflector signpost I managed to knock down with my
ample body and relatively unused noggin.
The remains of the KTM came to rest about 15' around the corner.