Time-lapse photography can simulate the impression of speed.
Amago Raceway, at base of Palomar Mountain
Despite looking like a monkey with a shiny new football from being on the R6 for a total of 3 minutes, a friend shot this video on Banner Grade.

Sadly, I never even pulled away from the car...


| | |
| --- | --- |
| Unrelated,but also posted to Google is my test of a stun gun at a friend's place. No alcohol was involved. | |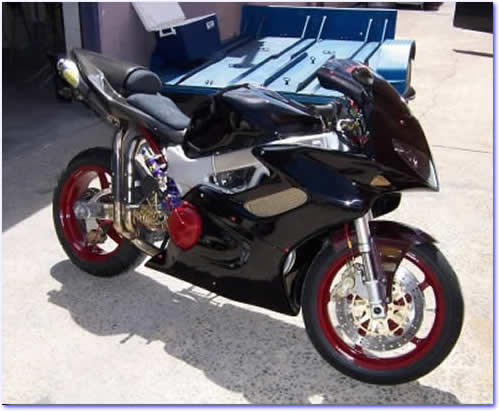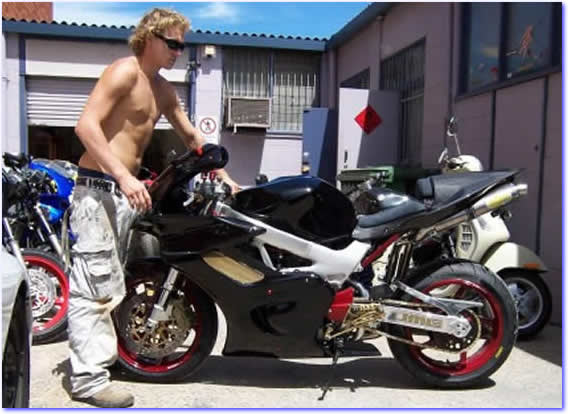 Monomaster in Australia modified his VTR just a little bit, including swingarm,
shock, Ducati 900SS forks, Marchesini wheels, rearsets, CF bodywork, etc..
But you will have to ask him if you want more pics without the shirt on.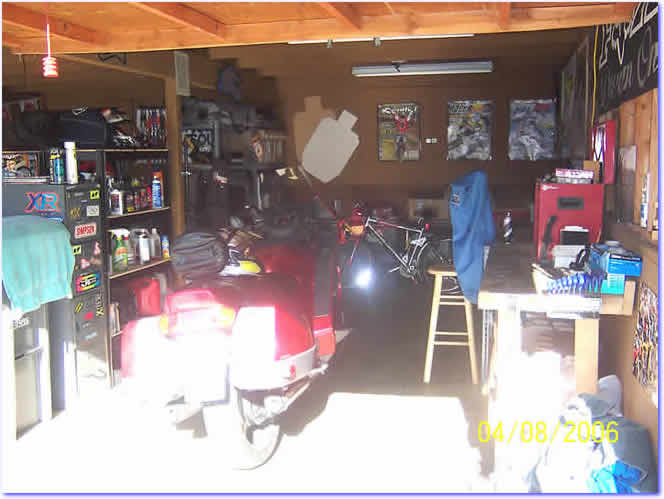 Finally found a place with a 2 car garage, but there is already barely
enough room for the 4 bikes/quads/scooters...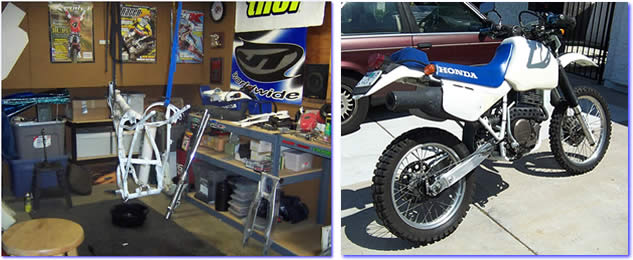 Got my XR too close to the
Garage of Dismantling II
, and everything
that doesn't look like a frame fell off. But then it pulled
itself back together in
Garage of Dismantling III
.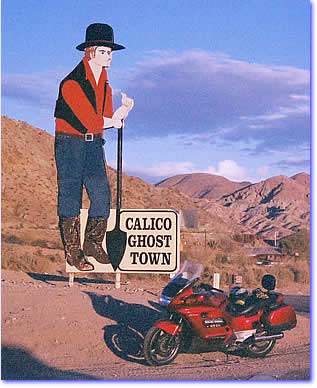 The second best thing about leaving Las Vegas
is the open desert along the road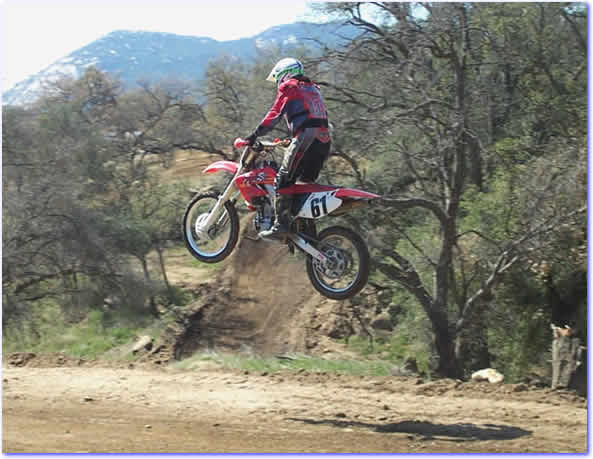 My dad is still at the tracks most every weekend.